Next Events: Friday 3rd February collection at Tescos Tring
Quiz Night Friday 10th March Nora Grace Hall
On Christmas Eve the Lions organised a Carol Concert in the Forge Car park. £1190 was raised to support local good causes. Click on Christmas Carols to see some photographs.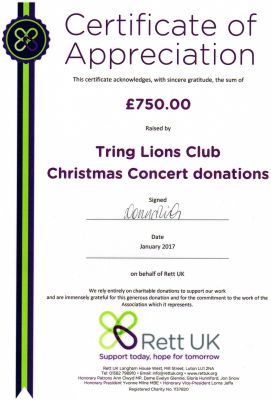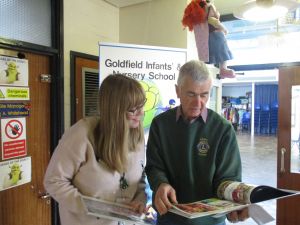 Over £300 was raised at our Roll-a-Raffle stall at the Tring Festival. Thanks to the people of Tring and our generous sponsors





An emergency phone has now been installed alongside the defibrillator outside the High Street Baptist Church. The installation of the defibrillator was sponsored by Tring Lions in memory of Lion Ken Brennan

Click here to see good causes that Tring Lions have supported: good causes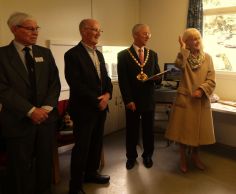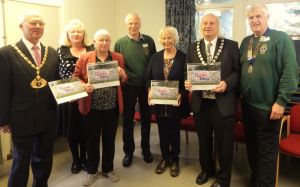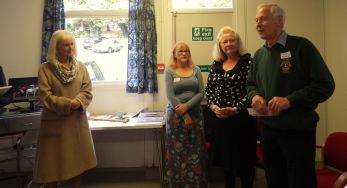 In the centre picture: Mayor of Dacorum, Cllr Robert McClean; Vivianne Child, Tring Together; Diane Saletes,Tring Library; Alan Pollard, Tring Lions; Cllr Penny Hearn;
Mayor of Tring, Cllr Mike Hicks; Tring Lions President Steve Mitchell.
Last year Tring celebrated the 700th anniversary of the granting of Town Charter status by King Edward II. To commemorate the occasion the Lions sponsored a book containing photos of all the events that marked the occasion. The book was compiled by Tring Together and at a recent ceremony at the Nora Grace Hall, copies of the book were presented to Tring Town Council, the Library, Tring Together and last year's Town Mayor, Stephen Hearn. Copies will also be given to the local schools, all of whom were actively involved in the celebrations.
Other Tring Lions activities during the year: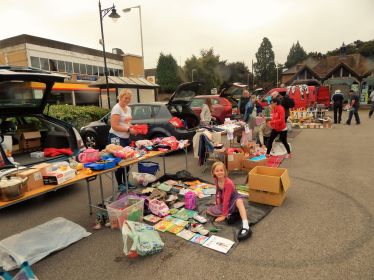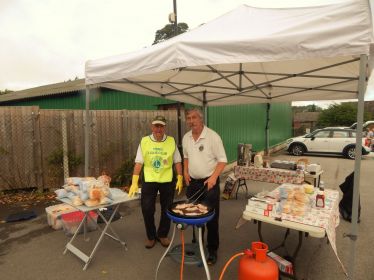 September Car Boot sale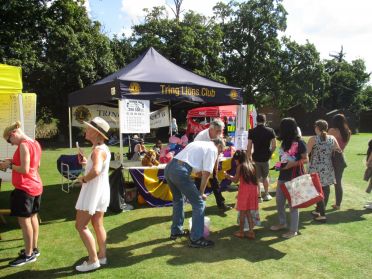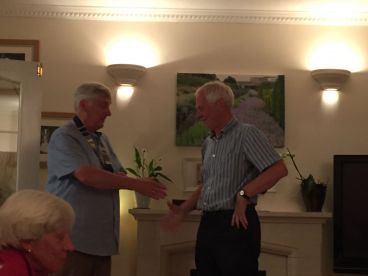 Berkhamsted Summer Fete Alan hands over Lions Presidency to Steve


Long Marston Village Fete Installation of a defibrillator in Tring High Street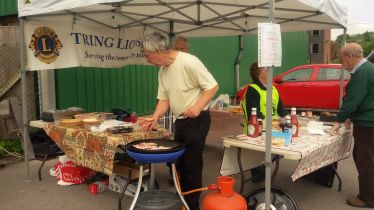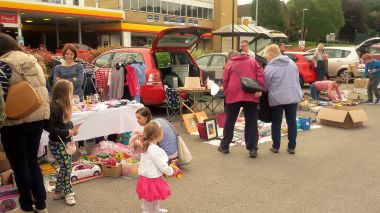 Spring Car Boot sale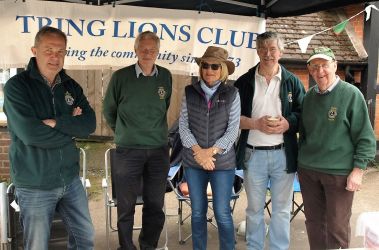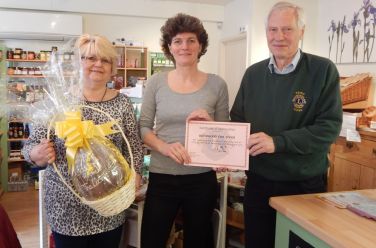 Aldbury May Fair Great Easter Egg Raffle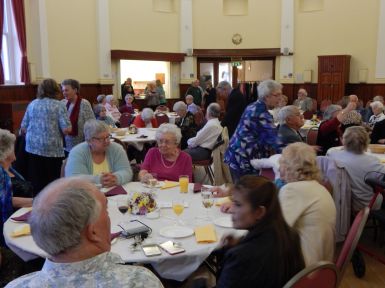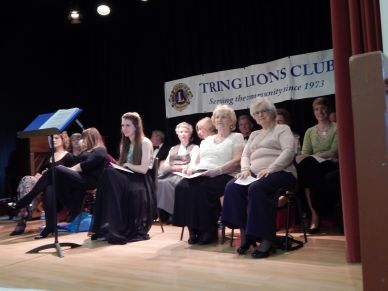 Senior Citizens Entertainments Evening
For more pictures click on Entertainments Evening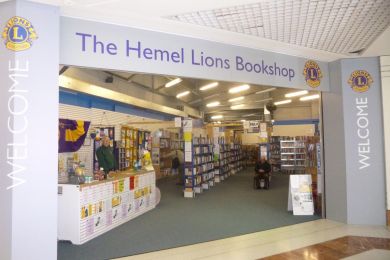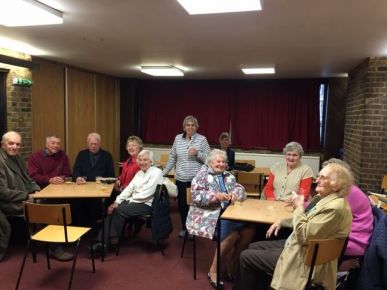 The Lions Book Shop in The Marlowes Hemel Hempstead Tring Lions run a mini bus service to Berkhamsted
Operated by Tring Lions every Wednesday for the 1066 Club for the blind and partially sighted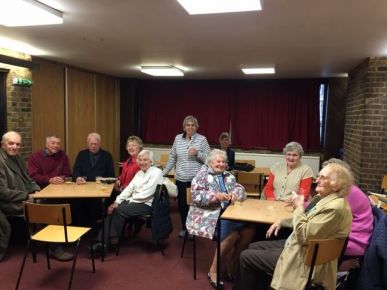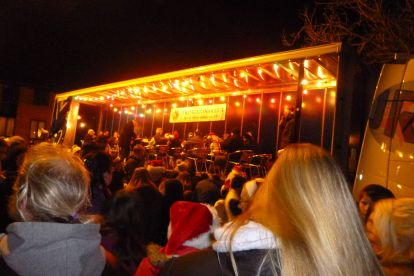 Providing transport to the Friendship Teas at Christmas Carol Concert
Emma Rothschild Court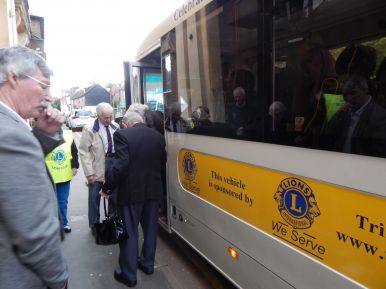 Sponsorship of the Dacorum Community Bus
To find out more about Lions in our District visit http://www.lions105a.org/newsite/ or in GB and Ireland http://www.lionsmd105.org
Tring Lions Club was established in 1973. Part of Lions Club International, a voluntary organisation of over 40000 Lions Clubs in over 200 countries. Total membership is over 1.4 million members including over 18,000 in the UK. Tring Lions Club has 16 members.
We are a non-profit making organisation. Members pay an annual subscription which pays for the running of the Club
ALL public donations and funds raised are passed straight on to good causes
Open to all sections of the community, to all faiths and religions
Just a club for people who want to give their free time and to help their community
Meetings
Our Business Meetings are held every first Tuesday of the month at the Pendley Manor Hotel. Monthly informal social gatherings are held at local hostelries.
Membership
The Club welcomes new members who would like to be involved in a variety of fund raising projects and community service, at the same time enjoying being part of an active social Club. Anyone interested can find out more by clicking on 'Contact Us' and we will be in touch