Next Events: Berkhamsted Carnival Monday 27th August
Car Boot Sale Sunday September 4th Market Square Tring
Click here to see some of the good causes Tring Lions have supported over the last 12 months: good causes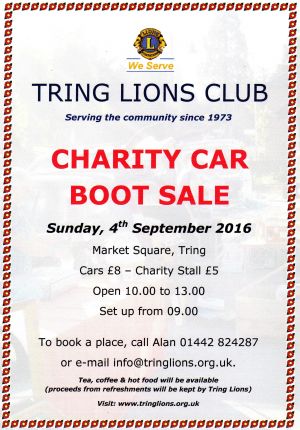 The Lions at Long Marston Village Fete



Tring Lions have sponsored the installation of a defibrillator outside the Baptist Church in Tring High Street. Funds for the device have come from a bequest received from the estate of the Late Lion Ken Brennan who died last year at the age of 96.
The defibrillator is now 'live'
The installation has not been an easy process and Tring Lions would like to thank the Baptist Church, Tring Town Council and the Community Heartbeat Trust for their valuable support.
Tring Lion, Ailsa, who organised the installation, standing by the defibrillator

Tring Lions held their Spring Car Boot Sale on Sunday and raised over £200 for local good causes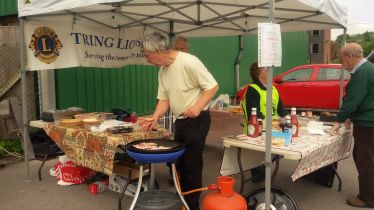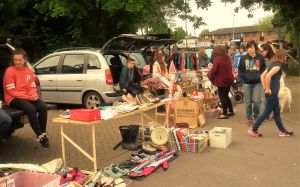 The Bank Holiday saw Tring Lions at the Aldbury May Fair. For more pictures click on Aldbury May Fair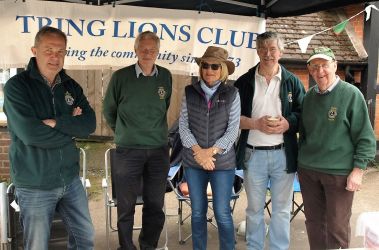 On 23rd April Tring Lions held their annual 'Entertainments Evening' in the Victoria Hall, for the Senior Citizens of Tring. Around 100 people attended and they were wined and dined by the Lions and entertained by the Halton Singers.
For more pictures click on Entertainments Evening

The Entertainments Evening
.
The Great Easter Egg Raffle.
We raised nearly £320 from this year's Easter egg raffle. Our thanks to all those who bought the local companies that supported us.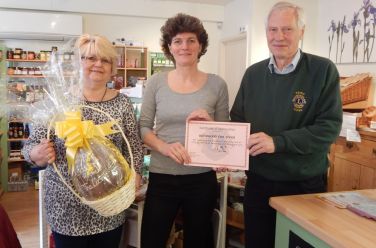 The lucky winner at Beechwoods just happened to be having a cup of coffee when we did the draw
For more pictures select 'Great Easter Egg Raffle' on the side menu.
Did you know that there is a collection box for used spectacles at Specsavers in Dolphin Square? The contents are regularly collected by Tring Lions and sent to Chichester Lions. Here arrangements are made for them to be cleaned and graded and sent to eye camps around the world. In the last three years we have collected around 4700 pairs in Tring.
Some of the Good Causes supported by Tring Lions in the last 12 months


Tring Town AFC Royal British Legion
Dacorum Community Bus Sponsorship Marie Curie MS Centre Halton
Nepal Earthquake Appeal Friends of Aldbury School
Tring School World Challenge Little Princess Trust
Vale Symphony Wind Band Tring Together
Médecins Sans Frontières The Collett School The Hospice of St Francis
Berkhamsted 1066 Club for the blind/partially sighted Dacorum Mencap
Honey Rose Foundation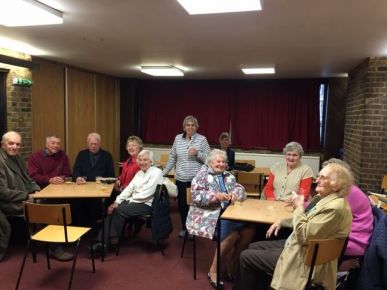 For more information click on 'Contact Us'

The rain didn't deter the Lions from running their 'roll-a-dice' competition at the Tring Festival.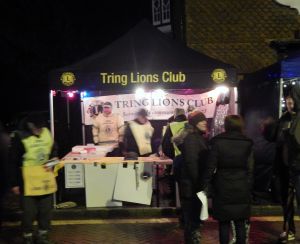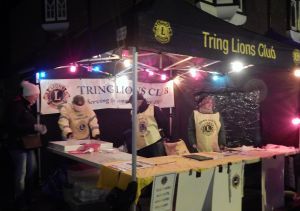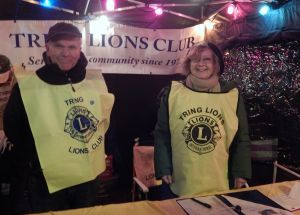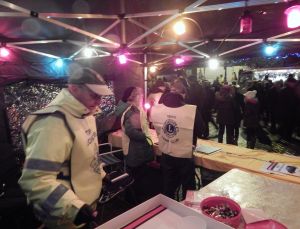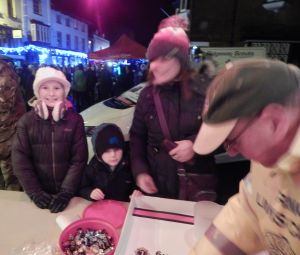 It was quite a wet day again for this year's Berkhamsted Carnival but despite the weather Tring Lions managed to make over £300 to support local good causes with their 'roll-a-die' to win a Honda Jazz competition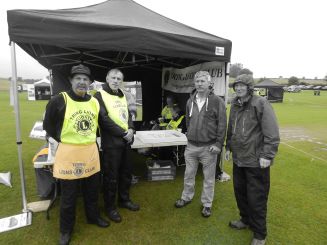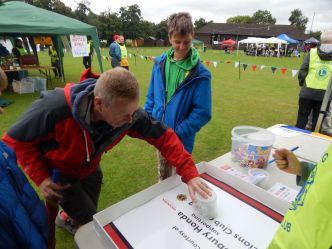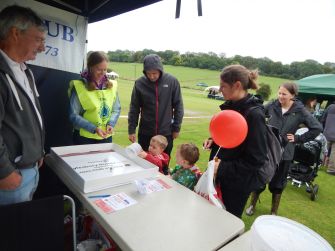 The Lions Clubs of West Hertfordshire are pleased to introduce Message in a Wallet, a credit card size concertina card for your wallet or handbag which will provide essential information in the case of an emergency. For more information please click on: message in a wallet


For more pictures click on riding for the disabled
For more information on 'Riding for the Disabled' visit Rossway Stables


Money raised by Tring Lions goes to support many local, national and international good causes click here for more details good causes






When you are next in the Marlowes Centre at Hemel Hempstead why not visit the Lions Book Shop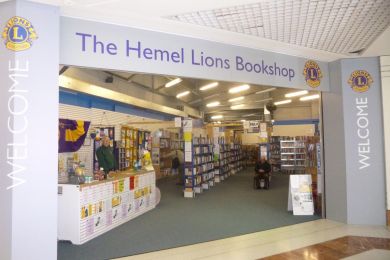 .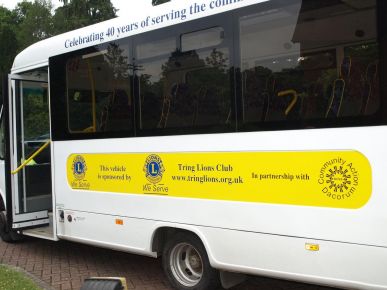 The Community Bus Sponsored by Tring Lions had a busy time in the last 3 months of 2013:
Total 47 Hires
70% weekday utilisation
480 Passengers
Hired by 18 different groups
Used for 207 and 208 Rural bus routes and Tring Pensioner Shopping trips
Used by elderly, disability and community groups
For more information on hiring the bus please contact Pete West at CAD on 01442 212888
At Tring Lions we are very grateful for the support shown to us by many local businesses who make a big contribution to our fund raising activities. To show our appreciation we recently presented some 'certificates of appreciation' to them, among the recipients were Meads Farm Shop and Tescos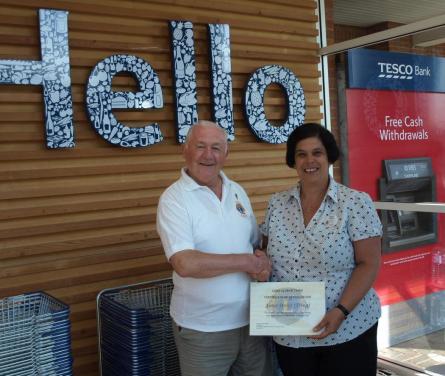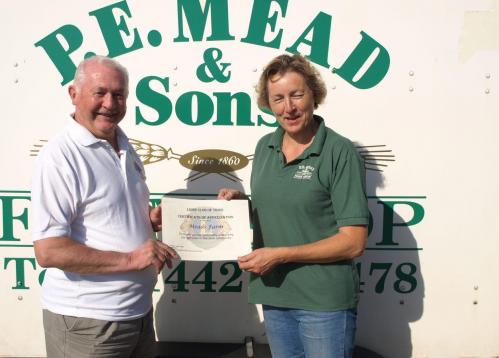 URGENT: The Lions Book Shop in the Marlowes Centre, Hemel Hempstead is in need of paperback books. Since the shop opened we have recycled nearly 200,000 books raising money for many, many, different good causes. So that we can keep the shelves stocked, we urgently need more books, particularly paperbacks. If you have any you no longer need please bring them into the shop or we can arrange to pick them up. Just click on _contact.html and send us your details
To find out more about Lions in our District visit http://www.lions105a.org/newsite/ or in GB and Ireland http://www.lionsmd105.org
Tring Lions Club was established in 1973. Part of Lions Club International, a voluntary organisation of over 40000 Lions Clubs in over 200 countries. Total membership is over 1.4 million members including over 18,000 in the UK. Tring Lions Club has 16 members.
We are a non-profit making organisation. Members pay an annual subscription which pays for the running of the Club
ALL public donations and funds raised are passed straight on to good causes
Open to all sections of the community, to all faiths and religions
Just a club for people who want to give their free time and to help their community
Meetings
Our Business Meetings are held every first Tuesday of the month at the Pendley Manor Hotel. Monthly informal social gatherings are held at local hostelries.
Membership
The Club welcomes new members who would like to be involved in a variety of fund raising projects and community service, at the same time enjoying being part of an active social Club. Anyone interested can find out more by clicking on 'Contact Us' and we will be in touch